JERSEY TEES.com, the only place for the Fantasy Football excuse shirt.
Scroll down to see the new, FANTASY FOOTBALL WIDOW shirt too!
Are you a fantasy football team owner? If so, then you have heard every excuse in the book.
"Oh my, I started the wrong kicker……"" Boo hoo, my team is better than this………"
Give me a break.
The next time your opponent starts laying on the BS lines, point to the shirt.

Was his running back pulled at the goal line? Point to the shirt.

Did he start the wrong kicker again? Point to the shirt.

Front of shirt seen here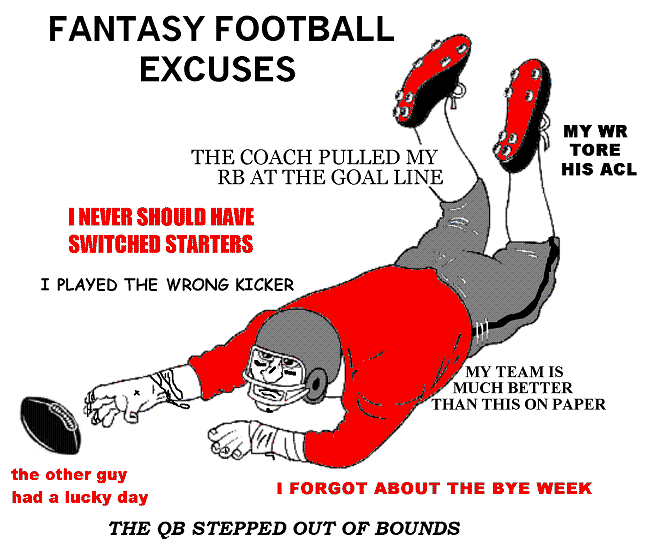 Only JERSEY TEES.com has the FANTASY FOOTBALL EXCUSE SHIRT.
High quality, white, pre-shrunk cotton tees. Available in L, XL, and 2XL
And don't forget about your girlfriend or wife. Is she home while you are at the bar?
Are you ignoring her every Sunday from September through January?
Order a Fantasy Football Widow Shirt, and make her feel better.
Available is M, L, or XL
Only $9.95.
front of shirt seen here